Wooden Gift Card
€12.00
Please enter your desired gift card value and a personal message. We will create and ship the card within 1 business day.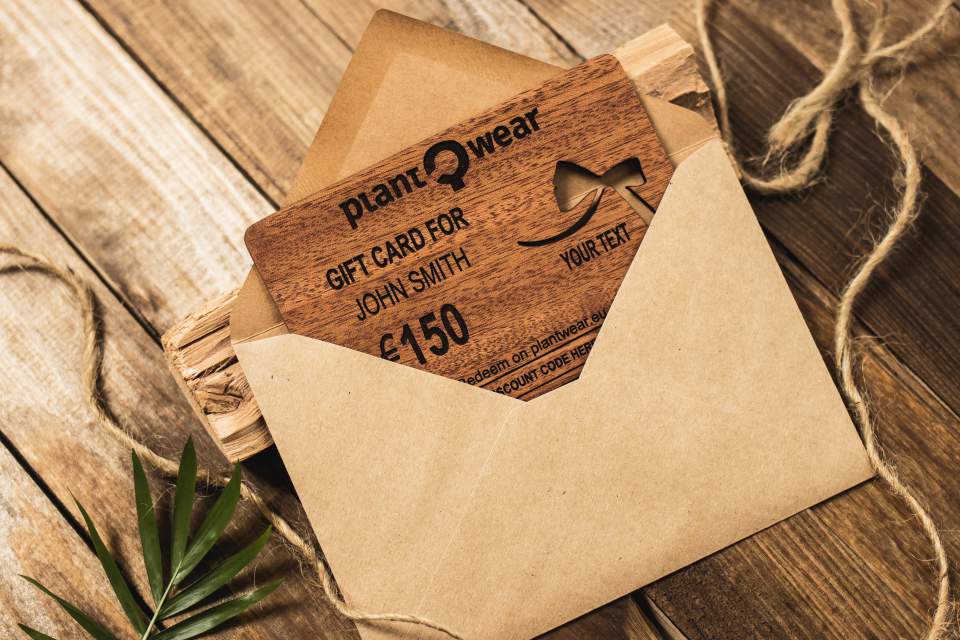 You can now order a gift card / voucher made of mahogany wood. You can choose any value you desire (minimum value – $50) and add a personal message. We will then create the gift card for you and ship it to the desired address.
Shipping of any orders placed using a gift card is FREE.